Storytelling is the heart of meaningful, impactful communication at work and in your life."Human knowledge is based on stories and the human brain consists of cognitive machinery necessary to understand, remember, and tell stories"1. "Humans are storytelling organisms that both individually and socially, lead storied lives"2.
Each week we tell stories using a variety of techniques for enriching the delivery of both current and long-time favorite stories, and stories that we invent on the spot. We will also experiment with telling original stories inspired by themes from Nancy Mellon's book, "Storytelling and the Art of Imagination". Participants become more confident, vibrant and engaging communicators, presenters and storytellers.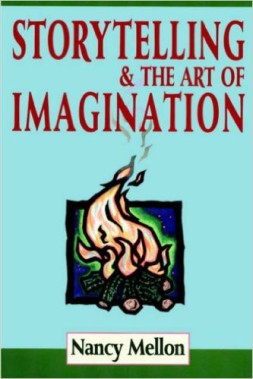 Cost for all (8) sessions: $120 (Resident) $150.00 (Non-resident)
Course Participants: Minimum 3; Maximum 9
Required Text: "Storytelling & The Art of Imagination" by Nancy Mellon (used to new average price for book between $4 – $17).
REGISTRATION: Visit the Corvallis Parks and Recreation website here. Contact Jean Bonifas 541.752.1399 for more  information.
  1 Schank, Roger C.; Robert P. Abelson (1995). Knowledge and Memory: The Real Story. Hillsdale, NJ: Lawrence Erlbaum Associates. pp. 1–85)
  2 Connelly, F. Michael; D. Jean Clandinin (Jun–Jul 1990). "Stories of Experience and Narrative Inquiry". Educational Researcher. 5 19: 2–14